The Grand Conversation on ebooks: Mark Coker
Mark Coker is the Founder, CEO, and Chief Author Advocate of Smashwords. Mark founded Smashwords in 2008 to change the way books are published, marketed, and sold. Mark is co-author along with his wife, Lesleyann, of Boob Tube, a novel that explores the behind-the-scenes world of daytime television soap operas. It was Mark's experience trying to get Boob Tube published that inspired him to start Smashwords. He believes Smashwords holds the promise to make publishing more enriching for authors, readers, and publishers.
Mark was at ground zero for the ebook explosion, and given his encyclopedic knowledge of ebooks, I put some questions to him rather than giving him a blank canvas for his guest appeareance here. This is what he had to say:
---
Should e-book publishing stay in the hands of publishers – or should authors self-publish?
The economics of ebook self-publishing favour indie authors, so I think it's inevitable that more authors seek to retain their digital rights. Self-published ebook authors earn 60-70% of the retail price of their books, or about four times more than what they'd earn if they allow a traditional publisher to release their ebook, and about 6-12 times more per unit than they'd make on print royalties. Ebooks offer authors instant access to global markets. Think about your fellow Aussie authors. The traditional path for you is to spend months or years trying to find an Aussie agent or publisher who can sell your rights to a New York or London publisher, and then if they're lucky, you wait another 12-18 months for the book to appear in limited distribution. Why wait? If your book is finished today, you can publish and distribute it today with Smashwords or another distributor. You can start selling to a worldwide market in hours, not years, and you retain all your rights. With the opportunity to self publish also comes the responsibility for an author to conduct their affairs like a professional publisher. Their books should be professionally edited and proofed, and they should create a professional ebook cover image and a strong marketing plan.
What is the ideal price for an e-book?
For fiction, it's $5.99 or less, and for non-fiction, maybe $9.99 or less. Traditional book prices cannot hold. Most indie ebook authors are pricing their books between FREE and $9.99, though the sweet spots seem to be in the $2.99 to $5.99 range. $2.99 is the price at which an author on Amazon can earn 70% royalty, so we're likely to see many books gravitating to $2.99, $3.99 and $4.99 price points. The average book at Smashwords is about $4.99. It's really impossible to name any one price as the magic price. The general rule is that ebooks should be priced less than print, because that's what customers expect. Beyond that, it's simply supply and demand. Lower cost books usually generate more demand because ebook buyers – like all consumers – value a good deal. If an author can generate strong demand for their book, then price becomes less of an issue. The absolute most important consideration for any author is that they create a high quality book than honours the reader with a good read.
What advice would you give authors and publishers given the upheavals underway in the publishing industry?
We're in the midst of a very big long term power shift in publishing, where the power is shifting away from publishers and toward authors, readers, and retailers. In the past, publishers controlled the printing presses and distribution systems. They decided what readers could read because they decided which authors got published, and they decided which authors got distribution to bookstores. Today, thanks to the democratized distribution of ebooks, any author, anywhere in the world, can distribute their own ebook to the major retailers using a distributor like Smashwords, or by going direct to the several retailers that will accept ebooks directly from authors. The tools to publish ebooks are free and plentiful. The rise of indie ebooks will lead to more books getting published, which will provide readers greater diversity of choice than ever before. In this new world of rapid independent publishing, authors publish what they want and readers decide what's worth reading.
Looking into the crystal ball, how will the publishing industry be different in 5 years?
Ebooks will account for over 50% all worldwide book sales within five years. Indie authorship will be norm, not the exception, and we'll see that many of the world's best-selling authors are doing some or all of their publishing in the indie realm. The big six New York publishers will look very different. There's will be mergers and consolidation, and the percentage of overall books sales controlled by the big six will decline as the long tail of books from smaller presses and indie authors account for a greater percentage of sales. Many of the bestsellers five years from now will be from indie authors. Such a projection isn't a stretch, considering we're already seeing several indie authors achieve breakout commercial success with ebooks, and this is with ebooks still only accounting for 10% of the market here in the US, and much lower in other countries.
What can we expect from Smashwords in the next 12 months?
In my Smashwords-Year-in-Review blog post, I outlined several objectives for 2011. I'll summarise the top five:
Keep fighting – We'll work to build on our early lead in the ebook distribution business. We're starting to see multiple Smashwords knock-offs come to market, so it's important we continue executing on our ambitious roadmap for new service improvements. No room for complacency. We will continue fighting to serve our authors as best we can.
Support our retail partners – Our retailer partners are critical to our mission of helping authors reach readers. We'll build broader and deeper relationships with our retail partners. We're currently distributing to Apple, Barnes & Noble, Sony, Kobo, and Diesel. We'll build closer relationships with each to open up new marketing and promotion opportunities for our authors. We'll also continue to add new retail partners.
Grow – Growth is important to us. With each new author and book at Smashwords, our ability to connect more readers with more of our authors' books improves. In 2008, our first year in operation, we published 140 books. By the end of 2008, we grew to 6,000 books, and by the end of 2010 we reached 28,500. My goal for 2011 is to grow our catalog to 75,000 by the end of the year. To reach this goal, we'll need to help our authors release one book every 11 minutes. We released over 4,000 books in January, so we're off to a good start. Only 42,000 more books to go!
Launch Smashwords Direct – Currently, we require authors to upload their manuscripts as Microsoft Word files, formatted to the requirements of our Smashwords Style Guide. This has worked well for our authors, and it will continue to be our preferred method of receiving manuscripts. Later this year, we'll launch Smashwords Direct, which will allow us to accomodate those authors and publishers who have already invested the necessary resources to create custom-designed ebook files.
Enable quicker distribution – Before we distribute a book, it goes through multiple levels of automated and manual review to ensure it meets our Premium Catalog requirements. For most of 2010, approval times averaged 3-5 days. In the first month of 2011, it's averaged over 10 days. In the weeks ahead, we'll building new automated systems to speed cycle times, and we'll add new staff so we can help our authors reach full distribution in less time.
---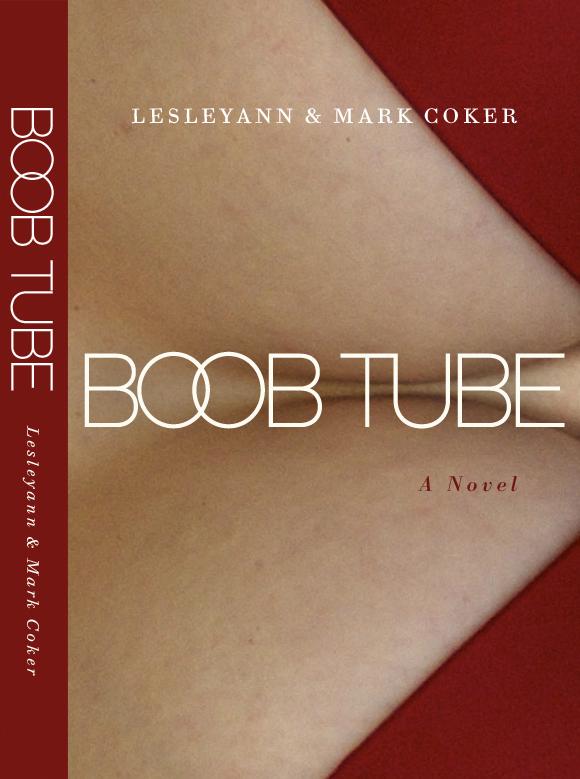 Mark Coker's novel
Book Tube
(co-authored with Lesleyann Coker) is, of course,
available from Smashwords
.
If you're a reader looking for a vast selection of ebooks in multiple formats – or an author looking to publish your first ebook – I'd heartily recommend Smashwords. Mark's Smashwords Style Guide and Book Marketing Guide are essential reading!
---
The Grand Conversation on ebooks will run here at 
www.jiraiya.com.au
until 
February 28
. If you'd like to contribute a guest blog post, email me at 
shane@jiraiya.com.au
.

Posted in: writing