Gateway Drug by Scott Nicholson and friends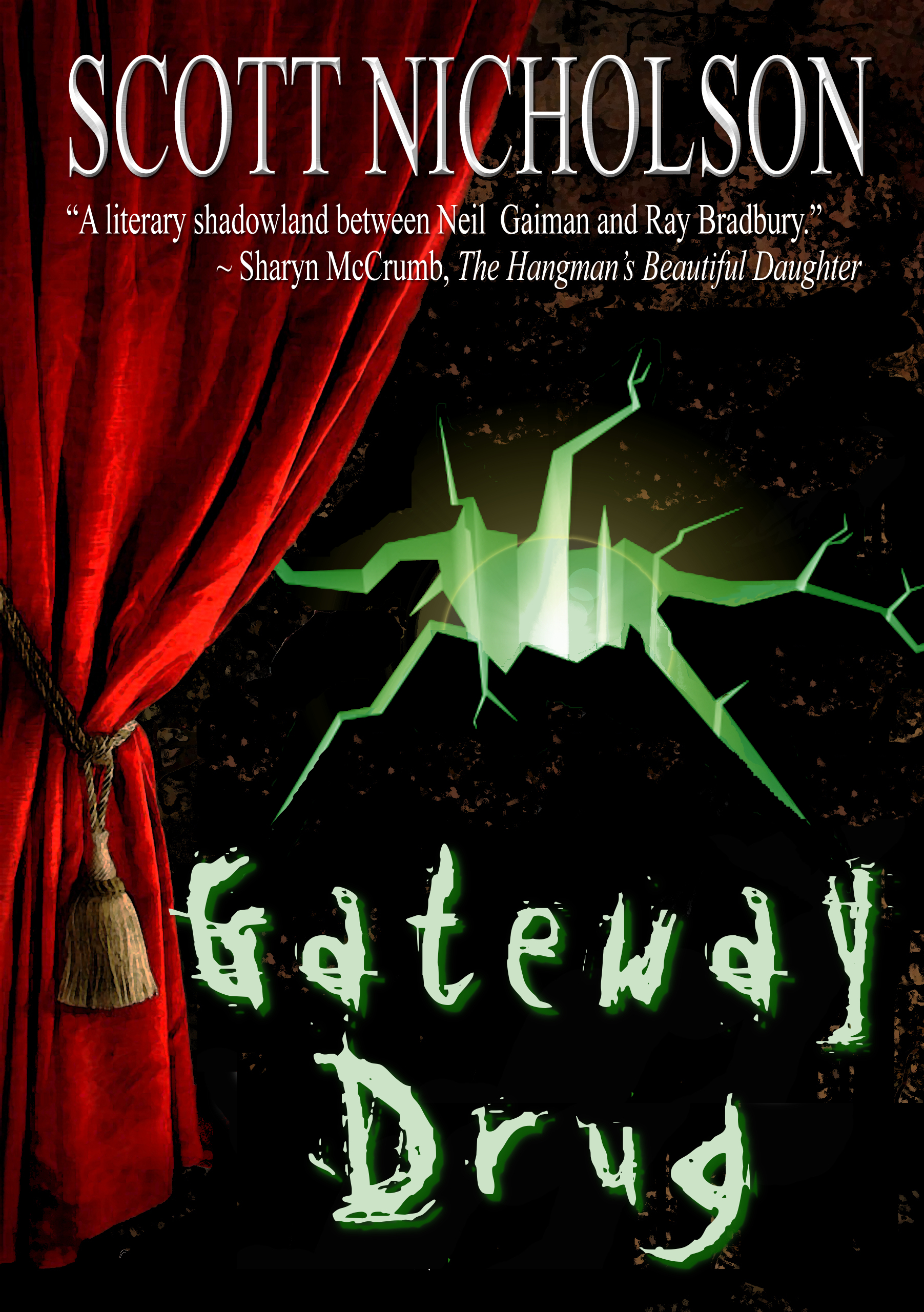 Allow me to pause for a moment for a spot of blatant self-promotion (hot off the presses) …
Bestselling horror author Scott Nicholson – one of the poster children for the success of ebooks and an imminent contributor to the Grand Conversation – has just released his latest book, the collection Gateway Drug.
Synopsis:
After the first hit, you're hooked. Eight tales of murder, mayhem, madness, and dark magic from a #1 bestselling author. A man finds that fast cars and fast women don't mix. An artist uses very special tools to convey his passion. A rebellious teen will make any sacrifice for rock stardom. A mother finds a new role in a post-apocalyptic world. Gateway Drug. It leads to more dangerous things.
So where's the blatant self promotion? Well, Gateway Drug includes bonus stories from UK horror legend Tim Lebbon and yours truly (my nasty autopsy story "The Cutting Room").
Gateway Drug is the perfectly sampler of Scott's work, with a taste of mine and Tim's. As Scott says in the blurb, it leads to more dangerous things …
Gateway Drug is available as an ebook from Amazon and Smashwords right now. For $2.99, it's a bargain!
If you like what you read of mine in Gateway Drug, the rest of my Kindle ebooks can be purchased from Amazon.

Posted in: writing